Trusted Steel Suppliers in Southfield, MI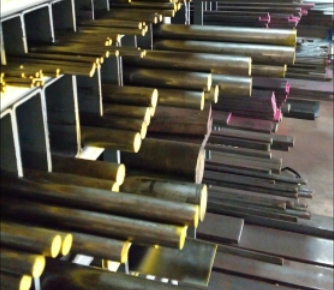 Get high quality structural steel, aluminum, and stainless steel for all your metal needs from Southfield's leading steel supplier, Van Buren Steel. We carry a full line of structural steel, stainless steel, aluminum, and over 500 different products. With hundreds more available next-day by special order - all at competitive prices - we're sure to have what you need!
All of us at Van Buren Steel and Fabricating, Inc. pride ourselves in being able to offer high-quality steel products and handling all of your steel and processing needs. Our vast customer base includes large and small residential projects, construction companies, maintenance divisions, manufacturers, machine shops, blacksmiths, hobbyists, schools, homeowners, hospitals, artists, trucking companies, fabricators and many more. Whether the job is big or small, Van Buren Steel and Fabricating, Inc. can get it done right.
Van Buren Steel and Fabricating, Inc. is Here to Help!
Our team is available to help you with your next project! Our office is open Monday through Friday 7 am to 4 pm, and we're ready to discuss any and all of your construction needs.
Southfield's #1 Metal Supply: Structural Steel, Stainless Steel and Aluminum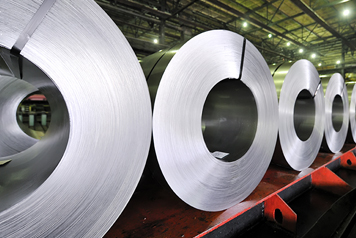 We stock over 500 different products and can guarantee we'll have more to come for any next-day special orders! Walk-ins are always welcome at our retail facility, and we're likely to have what you need the first time around!
Don't let your project get put on hold! We offer timely delivery on our many metal products with low minimum purchase requirements. Additionally, we're partnered with other area steel suppliers to ensure that if we don't have the product you need in stock, we can have it for you quickly, minimizing your hassles.
We carry:
Steel
Wide flange beams
Channel
I-beam
Angle
Square/rectangular tube
Pipe
Dom tube
Hot rolled bar
Cold rolled bar
Flat stock
Sheet/plate
Expanded metal
Bar grating
Threaded rod
304 Stainless Steel
Sheet
Round bar
Square bar
Square tube
Pipe
Round tube
Angle
Flat stock
Expanded metal
Aluminum
Sheet
Flat stock
Round bar
Square bar
Pipe
Square/rectangular tube
Channel
I-beam
Angle
Diamond plate
Expanded metal
Fabrication Products
Grinding/finishing products
Caps/inserts
Nelson studs
Wedge/sleeve anchors
Casters
In addition to the services listed above, we offer our customers the option to purchase assorted pieces of steel and aluminum. This allows customers to have access to short pieces of steel and aluminum that are sold by the pound.
Don't see the product you need? Don't worry! We're partnered with our sister steel supplier to get virtually any steel or metal product! Additionally, we offer professional steel fabrication services to create custom products based on your unique needs.
Customer Satisfaction is Our #1 Priority!
"VBS has been a very reliable supplier and fabricator. The staff is knowledgeable and very helpful. Orders are delivered with high quality and in a timely manner." - Roland B.
Holly Construction
"I have worked closely with Van Buren Steel for close to a decade. In that time, I could not ask for a better structural steel supplier. Time and time again they meet all delivery dates with the correct quantity and size ordered. Whenever we are in a pinch to get a quick delivery, they will bend over backward to accommodate their customer. If I had to choose the best contractors / suppliers that I have worked with in my career, I would rank Van Buren Steel in my top 10 of all time." - David B., Senior Construction Manager
Toll Brothers, Inc.
---
Contact Van Buren Steel today ask about inventory, request an estimate for fabrication, or get help with any of your metal needs!