A Leading Belleville, MI Steel Supplier and Steel Fabrication Service
---
Established in 1991, Van Buren Steel and Fabricating has upheld a strong commitment to customer satisfaction, personal service and diversity.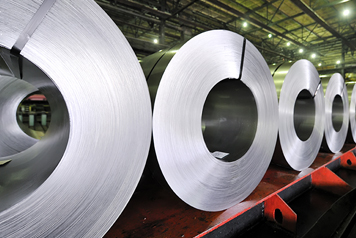 With low minimum purchase requirements, Van Buren Steel can handle virtually all of your steel supply and processing needs. We are experts in the fabrication of steel products with more than 100 years of combined experience. Whether it's one piece or 20,000 pieces that you need, our experts can fabricate it and deliver it to you on time and to your exact specifications.
---
Residential Building
Van Buren Steel has the capability to deliver steel products to virtually any sized residential building project, from one home to one hundred homes. We enjoy strong, long-standing relationships with most residential developers by consistently delivering the very best steel without compromising quality, service or price.
Let Us Deliver For You!
---
Unique Fabrications
We take pride in our ability to take even the roughest and unusual concept and bring it to life! Our customers come to us because we are truly metal artists. Whether they have an abstract concept in their head or a crude hand drawn sketch - we will be happy to take the time to turn your concept into a reality.
We'll Make Anything!
Contact us today ask about inventory, request an estimate for fabrication, or get help with any metal needs!