Established in 1991, Van Buren Steel and Fabricating, Inc. has Been Located in Belleville, Michigan for Over 25+ Years
---
Our business was built on upholding a strong commitment to customer satisfaction, personal service and diversity.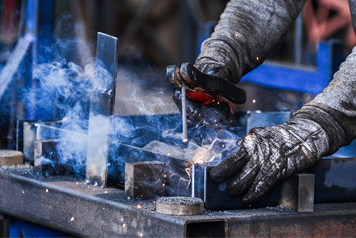 All of us at Van Buren Steel and Fabricating, Inc. pride ourselves on being able to offer high-quality steel products and service and timely delivery of virtually all products and fabrication services. We can handle all of your steel and processing needs! Our vast customer base includes large and small residential projects, construction companies, maintenance divisions, manufacturers, machine shops, blacksmiths, hobbyists, schools, homeowners, hospitals, artists, trucking companies, fabricators and much more.
Van Buren Steel and Fabricating, Inc. is Here to Help!
Our team is available to help you with your next project! Our office is open Monday through Friday 7 am to 4 pm, and we're ready to discuss any and all of your construction needs.
Give us a call at (734) 697-8609 today for fast, free quote! Whether the job is big or small, Van Buren Steel and Fabricating, Inc. can get it done right.