Quick Turnaround Steel Fabrication Services in Detroit, MI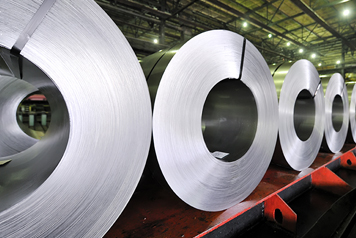 Van Buren Steel is a steel fabrication shop providing precision laser cutting and welding services in Detroit and surrounding areas. Established in 1991, Van Buren Steel has been providing Southeast Michigan with high quality steel products and timely delivery of fabrication services for residential and commercial applications for over 25 years.
With low minimum purchase requirements, Van Buren Steel can handle virtually all of your steel supply and processing needs. We are experts in the fabrication of steel products with more than 100 years of combined experience. Whether it's one piece or 20,000 pieces that you need, our experts can fabricate it and deliver it to you on time and to your exact specifications.
Southeast Michigan's Source for Structural Steel & Complete Fabrication Services
We can handle all of your steel and processing needs! Our vast customer base includes large and small residential projects, construction companies, maintenance divisions, manufacturers, machine shops, blacksmiths, hobbyists, schools, homeowners, hospitals, artists, trucking companies, fabricators and many more. From hand-drawn sketches to blueprints of a house - we have the fabrication skills and steel supply to support your project.
Welding, Cutting and Steel Fabrication Services in the Detroit Area
At Van Buren Steel, we pride ourselves in catering to small or one-time fabrication projects and hold all jobs to the same standards of excellence. Our processes include stick welding, MIG welding, pulse MIG welding, laser cutting, and more. Through our sister companies, we are more than capable of providing customers with a wide variety of fabrication services.
We have the extensive fabrication experience necessary to expertly make stairways, handrails, ladders, trenches, tanks, residential structural steel and so much more. If it's made of steel and requires cutting, forming, welding, machining, painting or powder coating, then we can do it for you, because we've done it for many others!
Our Metal Fabrication Services Include:
Drilling
Flame cutting
Hole punching
Laser cutting
Plasma cutting
Press braking
Priming/painting
Rolling
Saw cutting
Shearing
Threading
Water jet
Welding
Don't have a blueprint? Aren't sure exactly what you need? That's OK! Our talented metal artists can fabricate virtually any steel or aluminum piece. If you can create a rough sketch, chances are we can create exactly what you need. Send us your drawing today or just pop into our shop during business hours and we'll work with you to create the part or parts you need!
Structural Steel Delivery & Mobile Welding Services Anywhere in Southeast Michigan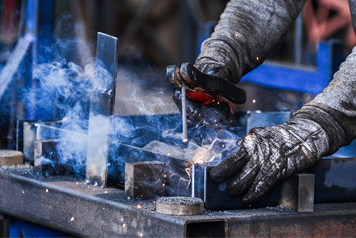 The services at Van Buren Steel and Fabricating, Inc. do not stop at our Belleville, Michigan location. We also offer on-site welding and fabrication services designed to support the fast-paced world of construction. If you have a residential development in the State of Michigan, Van Buren Steel, Inc. has the experience and inventory needed to provide you with fast, professional service for all of your steel supply and welding needs.
Our business provides full processing capabilities and features an extensive inventory that includes wide flange beams, posts, columns, shims, anchors, lentils, concrete decking, and more. Our ability to fabricate custom headers, door jambs, columns, and brackets with timely delivery puts Van Buren Steel, Inc. in a class of its own.
Hear directly from our customers!
"We have enjoyed our 10+ years working with Matt, Mike and the guys at Van Buren Steel. They have been able to meet demanding customer expectations, while continuing to provide a competitive product at a fair price. We look forward to continuing our 65+ years in business with another strong partner in Van Buren Steel." - Reed S.
Applied Handling, Inc.
"I've been dealing with Matt and the guys at Van Buren Steel now for years. You can always expect quality material and the work on time. Thanks for all the help over the years. Keep up the good work." - Todd G.
Dearborn Sausage Co.
---
Contact Van Buren Steel today ask about inventory, request an estimate for fabrication, or get help with any of your metal needs!